What Leaders Say.
What Executives Says.
Connecting people to people & ideas to results.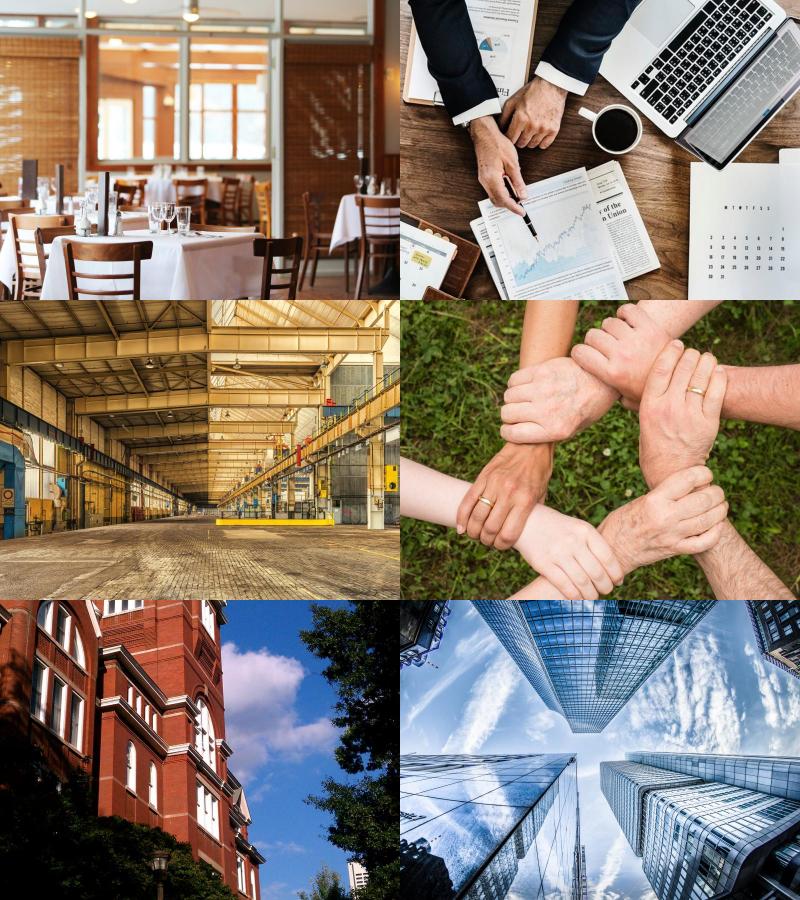 Wide Variety of Industries
I work in a wide variety of industries. I adapt and adopt to what is most important and learn your industry from the inside-out.
The versatility I bring will work for your business, too.
Read the success stories below, from a very diverse group of industries.
What Leaders Are Saying:
EXECUTIVE Coaches & Consultants
"She is a flawless executor, everything she does gets done well. But it's her care and her concern for other people's success that makes her truly unique and spectacular. "
Lyn Turknett, Co-Founder
Turknett Leadership Group

"One of the many reasons I am impressed with Deborah is her ability to take complex ideas and make them understandable and relevant. That's what she often does to help her clients grow. Deborah is an authentic, articulate and knowledgeable advocate who works hard to make meaningful connections that benefit everyone."
Lyn Turknett, Co-Founder
Turknett Leadership Group
"She is a giver… Deborah honestly looks for ways to help people not just in business but in the community."
Susan Hitchcock, Founder
Women in Leadership, Turknett Leadership Group

"I have had the pleasure of knowing Deborah from over a decade. Deborah has a greater focus then most leaders I have met. By that I mean that she understands her strengths and she plays to those strengths. Connecting leaders and helping make things happen between them is her greatest attribute.  She is a person of her word, which is always the starting line for me."
Tino Mantella, President and CEO
Turknett Leadership Group

"I tend to view every professional I meet through the lens of the Turknett Leadership Character Model. When it comes to respect, responsibility and integrity, Deborah Schwartz Griffin shines! I've known Deborah for more than two decades. She's a trusted ally in matters of business development and relationship building.  Deborah balances respect in all her relationships with helping her clients get the results they desire. Clearly, no one is better at follow through on specific objectives and commitments."
Susan Hitchcock, Advisory Board Member
Turknett Leadership Group

"As a business owner for more than 30 years, I've met a lot of professionals who were good at connecting people for business success. No one comes close to Deborah Schwartz Griffin.
Deborah has an innate talent and generous spirit for identifying who can help each other—from prospective clients to trusted resources. It's her superpower. Her attention to detail and personal follow through are phenomenal."
Tricia Molloy, Speaker and Author
Working with Wisdom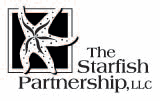 "Deborah is one of the most thorough, detail-oriented, and customer-focused people I've ever encountered. As a salesperson, she takes a genuine interest in people and their needs, which makes her perfect for building strong relationships and trust up front.
She then delivers recommendations and programs that will help them the most."
Lloyd Fritzmeier
Executive Coach and Leadership/Team-Building Counselor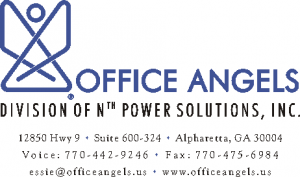 "We first met in 2001, when Deborah hired me to help her work on her business, DSG & Associates. At that time, she was president of the Atlanta Woman's Network. Always helpful and always thinking of 'The Big Picture,' she recommended that I become engaged with this organization and she was right. 
My involvement helped me achieve my business and professional goals. If I had to narrow her top attributes to ten, they would be: smart, dedicated, a stickler for detail, superlative communicator, consummate professional, uncompromising passion for excellence, authentic, expert, ethical and fun."
Esther R Escobedo, Founder and CEO
Office Angels
"Deborah will understand your brand and develop a value proposition that assures your success in marketing that brand.
She was a tremendous help to me as I launched my business, and her advice and counsel has continued to stay with me as my career continues to take on new and different paths."
Maureen McNamara, MBA
Executive Consultant
What Leaders Are Saying:
Food Service, Restaurants, & Hospitality
"She knows how to ask pertinent questions and get to the root of the conversation pretty quickly so that makes her a perfect person to really be a connector."
George McKerrow, Co-Founder/CEO
Ted's Montana Grill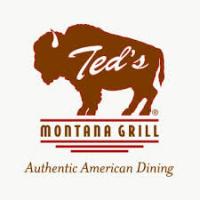 "I've had the pleasure knowing Deborah since 2004 when Deborah worked for the GRA. Her position was to build the strategy and membership for the Georgia Restaurant Association. As Director of Membership she worked to build and grow the organization. She became VP of Membership and Sponsorships and it was while serving in that capacity that I worked with her at the Georgia Restaurant Association.
Deborah's tireless commitment to what it is she is involved in showed, as the GRA membership grew. The GRA is an organization that has continued to grow and serve the Restaurant Industry in GA.
Deborah is sincere in "helping & serving" and "connecting the dots" I have no doubt Deborah could do the same for your organization."
George McKerrow, CEO
Ted's Montana Grill
"She has always been there cheering me on being the sound board to ideas that I have and making something happen out of that idea."
Sachiyo Nakato Takahara, Owner
Nakato Restaurant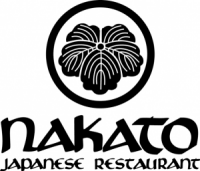 "Deborah is like my big sister. She's the ultimate cheerleader, so supportive in all I do. When we met back in 2010 through the Georgia Restaurant Association, she took me under her wing and introduced me to so many business owners and influential people. Since then, she's invited hundreds of her clients and colleagues to dine with her at my restaurant and many have become regular customers. Watching how she builds authentic professional and personal relationships has inspired me to do the same. I appreciate her so much."
Sachiyo Nakato Takahara, General Manager and Owner
Nakato Restaurant
"She closes. She closes enthusiastically… She brings deals to the table."
Bobby Donlan, Managing Partner
New York Prime Steakhouse

"It was a good day in 2005 when I met Deborah.
I had joined the Georgia Restaurant Association and she was VP of membership. Because of her dedication and tenacity during the six years she was there, she helped grow GRA from about a dozen members from the Atlanta area to a diverse, statewide group of restaurant independents, multi-unit chains, franchisees and franchisors. Deborah is the ultimate closer. She's energetic and fueled by helping others. I am always impressed by how loyal she is to her friends and grateful to be one of them."
Bobby Donlan, Managing Partner
New York Prime Steakhouse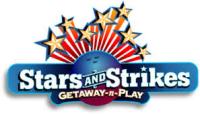 "I'm responsible for our 15 Stars and Strikes locations in five states. My wife and I also have a busy family life with three kids. I'm always multitasking and prefer to work with people like Deborah who are direct and make the most of my limited time.
Deborah is the ultimate Stars and Strikes ambassador. I can always depend on her to introduce me to people and resources that make my work and life easier."
Kip Lowery, Director of Operations
Stars and Strikes

"What can I say about Deborah Schwartz Griffin; the important place she has in my heart, the lessons she has taught me, the care and support she has offered to me and the professionalism she has added to my concept project itself; as well as connecting me with the ostensibly endless list of contacts that she has cultivated, throughout the business and academic world. One she seems to have welcomed and endless access to.
I hired Deborah, DSG and Associates, "The Creative Connector", in November, 2015 as my Director of Strategic Business Development to assist me with securing financing for my start up restaurant/retail concept, PI(es) Are Square, Take & Bake Pizza. During this time, Deborah has helped me to hone and refine my presentation and method of presenting my concept, passionately and articulately. Her connections have allowed me to have face-to-face meetings with capable and high profile bankers, attorneys, business leaders, academics, franchisers, franchises and potential investors.
Organization, communication and followup are the hallmarks of Deborah's company and Deborah herself. Clear and concise invitations are sent to all participants with regard to future meetings including time, date, location, directions, purpose, attendees and bios. Constant contact and purpose driven followup is provided by Deborah to all parties involved including a synopsis of the meeting as well a request for future meetings and a heart felt thank you to all involved at our request.
I am proud to call Deborah my colleague and my friend and would wholeheartedly recommend her to anyone who is serious about taking an idea from concept to reality or to help expand an existing concept through a clear marketing and public relations plan".
Jerry Nagler
Pi(es) Are Square
"Deborah and I first met through her work at the Georgia Restaurant Association in 2004. Our work together continued through 2010 in my capacity as the restaurant association's Chairman of the Board, then continued all the way through my role today at Affairs to Remember Caterers as Managing Director.
After her position at the GRA, Deborah joined Atlanta Fixture & Sales Company as Director of National Accounts, then at the accounting firm Trusted CFO Solutions as Director of Business Development, and she also represented Creative Approach Atlanta as VP of Strategic Business Development. Affairs to Remember Caterers became a client of those companies in each case – and because of Deborah.
Throughout the years and in these various roles, Deborah has worked with me and my team at Affairs as if she had an important stake in our success.
Always hard working, passionate, dedicated, honest, strategic and tactical when needed, she has offered advice and counsel to ensure that our needs were met and our dollars spent wisely. She cares greatly for her clients and she has inextricably linked her professional success to theirs/ours.
Most notably, when it was time for our mature-yet-still-growing company to take a big step and upgrade our accounting systems and software, Deborah led us to Trusted CFO Solutions. That transition has proven personally satisfying to me – it has freed me up to focus on more important parts of my professional and personal life. We are a very good client of Trusted's now, and they are a great strategic partner."
Patrick Cuccaro, Managing Director
Affairs to Remember

"I have known Deborah Schwartz Griffin for more than 7 years, during which time she was in charge of Membership & Sponsorships for the George Restaurant Association. I also had the pleasure to work very closely with her on the Annual Asian Fest, Taste of Asia. For the last 14 months – from December 13, 2010 until February 28,2012 – Deborah was the Director of National Accounts at Atlanta Fixture. Because of Deborah our Company reconnected with Atlanta Fixture after a number of years. Deborah has a very special skill, which is connecting people to generate results for all – the organization she works for; the client who needs her; & strategic partners that add value along the way. Her connections – strategic & tactical – are done with such sincerity – she cares about everything she does. For the last year while Deborah was working for Atlanta Fixture, they got more business from all 3 of our restaurants, and now we are building a new restaurant in Charlotte. Atlanta Fixture is doing all of our Equipment for our new location. Without Deborah's help – her connecting us again and all, Atlanta Fixture would never have gotten the opportunity to bid on the AZN Charlotte restaurant or gain additional – incremental revenue from our established restaurants -Hsu's, Pacific Rim Bistro, AZN Naples and now AZN Charlotte. I always have been impressed with Deborah's attitude and productivity during the time that she has worked in any position. Deborah is both very bright and motivated. I am confident that she will devote herself to any position that she chooses. I recommend Deborah and am confident she will be a great addition for your organization. Please let me know if you would like any additional information about Deborah."
Anna Hsu, Owner
Hsu's Atlanta Gourmet Chinese Restaurant, Azian Cuizine Naples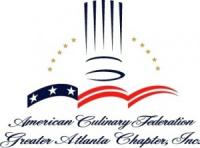 "I have worked with Deborah in a few different management capacities over the years. As a professional chef with more than 40 years of experience, I am always pleased when I see pure professionalism at work.
In our ever-changing industry, Deborah has maintained her standards of honesty, integrity and an incredible work ethic to become one of the most professional sales associates I know. She is truly a client first and foremost and is always there from start to finish, never wavering until success is achieved. Most importantly, however, Deborah will elevate the people around her to attain goals they never dreamed of."
Michael Deihl, CEC CCA ACE AAC, Executive Chef
East Lake Golf Club

"Deborah takes networking to a higher level. She shows great finesse in recognizing economic opportunities and bringing businesspeople together. They trust her to help them make valuable connections and solve their problems. When we needed a creative gift option for an international delegation, her Out of the Blue Gifts company developed Mini Masters Paintings of iconic Atlanta landmarks. It was a memorable gift that was uniquely Atlanta."
William Pate, President and CEO
Atlanta Convention and Visitors Bureau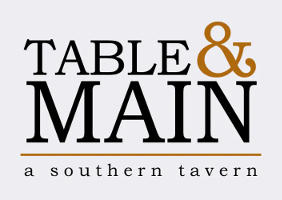 "Deborah has grown into a trusted friend and supporter of our restaurants over the years. Her instincts for the restaurant business are spot-on.
I'm grateful not only for her suggestions on how we can improve our business but also her connections to help us find like-minded hospitality professionals to get the job done."
Ryan Pernice, Owner and Operator
Table & Main, Osteria Mattone, and Coalition Food and Beverage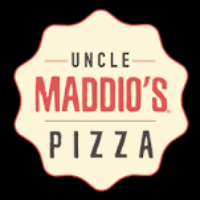 "Deborah is an outstanding person who has created connections for Uncle Maddio's so we could grow our store base. She draws on her past relationships to acquire business leads and opportunities and is willing to take risks.
I particularly appreciate Deborah's ability to take the initiative to help serve her customers more fully."
Matt Andrew, Chief Pizza Maker
Uncle Maddio's Pizza Joint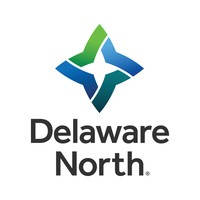 "The Creative Connector, Deborah Schwartz Griffin, is an incredible business development resource for a Board or CEO position for your company. I have never met anyone who is more resourceful in a pleasant and engaging way than Deborah. She will find a way to meet the right person in any industry at any level. She is intimidated by no one and forms relationships so easily it is breathtaking. I highly recommend that anyone who needs to create business relationships consider working with Deborah. Your decision will generate the spark desired to attract talent and revenue, alignment and efficiencies while creating the culture necessary to put substance behind the brand."
Scott Knight, Assistant General Manager
at Delaware North Companies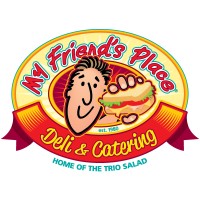 "Deborah is an excellent communicator with a passion for what she does well: connecting people and constantly looking for ways to improve business platforms, expand the business and generate revenue volume.
We worked together to meet several strategic operational objectives for our franchise system. She aligned us with strategic partners that brought value to the table. Her extroverted and dynamic personality make her a true team player, as well as a strong leader who empowers at all levels."
Sergio Valentin, Sr., Chief Operating Officer
My Friend's Place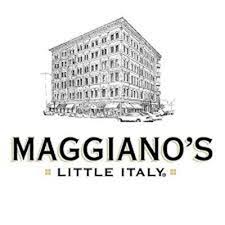 "When I joined Maggiano's in 2003, I was fortunate to connect with Deborah Schwartz Griffin. She got me involved with the Georgia Restaurant Association, which led to a ton of business. As a regular Maggiano's customer, she provides me with valuable feedback and often refers us to those who need event space and catering. Deborah is so well-connected and respected. I appreciate her empathetic, generous nature and can always count on her to support my success."
Ellen Aiken, Managing Partner
Maggiano's Buckhead
"High energy Deborah, is someone you want to work and be with. If you want to get it done and done well, Deborah does the job with pro skill."
Jerry Colella, President – Foodservice
Cohen Brokerage Company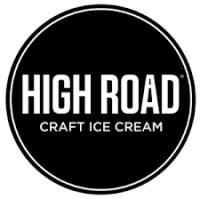 "Deborah is a masterful connector, having bridged High Road to myriad influential food industry customers. Essentially, Deborah helped build the bridge to our viable and growing business.
Deborah lives with an incredible sense of urgency, and brings a level of hospitality to business that is rarely experienced these days. She is bold, ambitious, creative, and credible, and most importantly, we're glad to call her our friend. I have the utmost confidence that she can bring beyond double-digit growth to whatever she touches.
I have experienced Deborah's leadership both with Atlanta Fixture and the Georgia Restaurant Association. She represented the organizations with poise and professionalism."
Keith Schroeder, CEO
High Road Craft Ice Cream, Inc.
"Deborah has grown into a trusted friend and supporter of our restaurants over the years. Her instincts for the restaurant business are spot-on.
I'm grateful not only for her suggestions on how we can improve our business but also her connections to help us find like-minded hospitality professionals to get the job done."
Ryan Pernice, Owner and Operator
Table & Main, Osteria Mattone, and Coalition Food and Beverage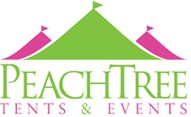 "We have partnered with Deborah on revamping our brochure, catalogue, and social media. She is a joy to work with.
Because of her versatility of services, she appeals to an array of different clients. She has always done exactly what we've asked of her."
Ginnie Temple, Director of Client Relations 
Peachtree Tents & Events
"I have known Deborah for over one year, during which time she worked as the Director of National Accounts at Atlanta Fixtures. I had the opportunity to both teach her about the product lines that I represent, and learn more about how I might want to market and present those product lines. I have been consistently impressed with Deborah's attitude and productivity during the time that she has worked in this position.
Deborah is both very bright and quite motivated. I am confident that she will devote herself to a position with your organization with a high degree of diligence. She is a quick learner and has shown the ability to digest large volumes of information while transitioning into her role as Director of National Accounts. Deborah has demonstrated the ability to articulate information and ideas in both the verbal and written forms.
Deborah has also been effective in creating business plans for the End User Customers in an effort to assist them in growing their market share. She shows a tremendous ability to draw on her past relationships to acquire business leads and opportunities. She has been able to write interesting and informative articles and informational pieces in an effort to assist in the educational process of fellow employees at Atlanta Fixtures, as well as the Manufacturer Representatives that she was involved with. Deborah is willing to take risks. She will reach out to people and involve them with projects. I particularly appreciate Deborah's willingness to take initiative to help serve her customers more fully."
Ron Ellsworth, President
Sara Griggs and Associates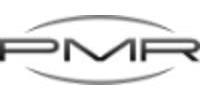 "Although the foodservice equipment business was new to Deborah, she had a passion for learning and was a very quick study. She used her skills in selling and marketing to introduce her vast number of contacts to Atlanta Fixture with support from the manufacturer representative community.
Deborah brought new thinking and a fresh approach to add more value. She used innovative and creative ways to develop new business and would bring a team of people together that supported what was necessary to secure that business."
Tom Bernhard, VP of Sales
PMR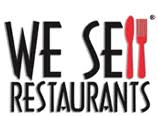 "Deborah Schwartz Griffin has been a friend to our firm for a number of years. In her role at Atlanta Fixture and Sale Company, we were pleased to be part of a strategic initiative she developed to bring together a restaurant counsel unlike anything else existing in the industry.
Deborah is a strategic thinker and demonstrates an ability to think beyond a short term and tactical view to develop long range and complex strategic initiatives.
As a "connector" Deborah has one of the most highly developed set of contacts in the hospitality industry. She excels at putting partners together for mutual growth.
As a "closer" Deborah is highly organized, tenacious and gets the deal inked. Deborah sets goals for herself that would be unattainable for others and is relentless in meeting and exceeding those efforts. It is rare to find someone that can plan at 50,000 feet and execute at 50 feet but Deborah manages to combine those attributes. She can develop a vision and then dive "into the trenches" with an incredibly developed work ethic to be sure that projects are implemented without fail."
Robin Gagnon, Co-Founder /Chief Marketing Officer
We Sell Restaurants
What Leaders Are Saying:
Higher Education
"She is thoroughly engaging. She does her homework. Her high degree of inquisition. She not only asks questions that anyone else would want to know, but she asks the right questions. So that's number 1. Number 2, she brings people into her space. you know a high level of compassion and empathy. Everybody has a story, but so many people just can't relate to your story. Whatever you share with Deborah, you know, she's going to wrap her mind around it and say the two words that Stephen Covey became a multimillionaire by "I understand". .. How did you handle that problem? How did you handle that dilemma?
And last but not least, she is so authentic."
Dennis Kimbro
Professor and New York Times Best Selling Author

"Deborah consistently displays initiative, energy, compassion, vision, creativity, persistence and integrity in every aspect of her life. Her work ethic is second to none. She is motivated by challenges and diplomatically moves around and through obstacles to get the job done.
She is a team player and a team leader, enrolling others in her vision. On a more personal note, Deborah is intelligent, warm and sincere, and her love of learning is remarkably contagious. Her approach is professional but tempered by an innate kindness and  respect for others. She makes not only an excellent first impression, but her personality assures her of lasting admiration and friendship."
Betty L. Siegel, President Emeritus
Kennesaw State University

"I have known Deborah since the mid-1990s, when WSB-TV launched Momentum '97 and Leadership '98, a marketing initiative to showcase Atlanta area leaders and what they were doing of significance for the region and their organizations.
It was her impressive persuasiveness and perseverance that attracted The University of West Georgia to participate in television advertising for the first time in a 'business to business' format, unlike a typical commercial. It was her exceptional customer care that kept us engaged."
Beheruz N. Sethna, Ph.D., Professor of Business Administration and President
The University of West Georgia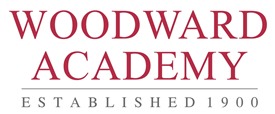 "I have known Deborah since 1997, when she established a relationship with WSB-TV and LaGrange College, where I served as president. Throughout all the years of knowing Deborah, I have met few people who are as energetic, optimistic, passionate and accomplished.
Thanks to her relentless efforts, the relationship we forged with WSB-TV enhanced our visibility in the Atlanta market significantly, a market where we drew many students."
F. Stuart Gulley, Ph.D.
Woodward Academy

"I have worked with Deborah for years and have always found her to be the consummate professional. She truly excels in business development, targeted networking and closing sales.
Deborah is incredibly talented, a powerful communicator and one who easily and comfortably builds trust and earns respect."
Timothy S. Mescon, Ph.D, Sr. V.P. and Chief Officer
Europe, Middle East and Africa
AACSB International
What Leaders Are Saying:
Home Services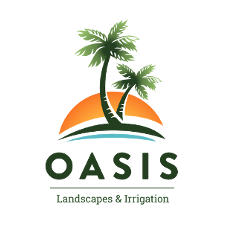 "We started our family-owned landscaping business in 1989 and this has been a record year for us! Part of the reason for our success is becoming a member of the Business Community Network and adding Deborah to our business development team. In less than a year, she's connected us with about six new clients. She's also helped us find the right resources to build our business and the right partners for mutual referrals. Deborah is very persistent and organized. Because of her inspiring example, we're more accountable and much better at communication and follow-up. I would recommend Deborah to any business owner who wants more business."
Kevin Paulen, President
Oasis Landscapes & Irrigation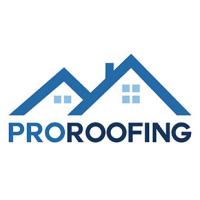 "Deborah has been such a blessing to me, in my personal and business life. She sees what I need and stops at nothing to make it happen. She connected me with a wealth management firm so I now have a will and other legal documents that ensure my four children will be taken care of if anything were to happen to me. That was a life-changer for me.  She also introduced me to a gutter company I now partner with and a marketing firm for my branding. Deborah inspires me to be accountable. That is so valuable for any small-business owner. I make sure my ducks are all in a row when preparing for our strategic pipeline meetings. Thanks to Deborah, I have a strong, growing business and peace of mind."
Juan Reyes, President/CEO
Pro Roofing & Siding
What Leaders Are Saying:
Non-Profits

"We at the Atlanta Community Food Bank have had the distinct pleasure of working with Deborah Schwartz Griffin for many years; first in her role with the Georgia Restaurant Association, and more recently as her company, DSG & Associates, represented Creative Approach print group.
When the innovative newcomers launched their shop in Midtown Atlanta this summer, Deborah played an integral role in the grand opening festivities. Giving back to the community was a high priority. Under her guidance, not one – but five – local nonprofits each received a $1,000 donation. The Atlanta Community Food Bank was delighted to be among the organizations that benefited. .
Deborah possesses a rare quality in the business world today in that her level of customer service far exceeds the norm. Beyond getting the job done ahead of schedule and providing an excellent product, she genuinely wants to add enrichment to the organizations, companies – and people – she serves. She is a natural at bringing together those who share common interests and uses her connecting skills for the betterment of the greater Atlanta community.
We can't wait to see what's in store for Deborah and those of us who are fortunate to work alongside her."
Julie Bryant Fisher,
VP Communications & Marketing
Atlanta Community Food Bank
Amy Hudson,
Senior Communications Manager
Atlanta Community Food Bank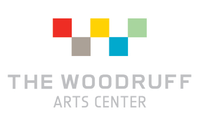 "Business owners and other professionals often enjoy the most success when they connect with others for support and collaboration. Through her interactions at the Women's Giving Circle and other events, Deborah demonstrates the power of connection. She is always thinking of who could benefit from knowing someone else. Deborah is so full of life, energetic and warm. A true go-getter and an inspiration to me."
Natalie Grasso, Director of Individual Giving
Woodruff Arts Center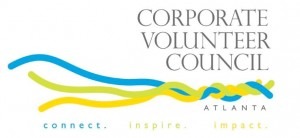 "The Corporate Volunteer Council of Atlanta (CVC) is a nonprofit that supports its corporate members in their strategic commitment to employee volunteerism and civic engagement. The relationship Deborah helped us build with the Creative Approach team was invaluable.
Deborah's high level of professionalism and customer service is unlike any I have ever experienced. Her willingness to help us connect with other professionals who may be potential vendors and/or members is deeply appreciated. Every introduction she made has been handled with sincerity and sharp business acumen."
Cheryl Kortemeier, Executive Director
Corporate Volunteer Council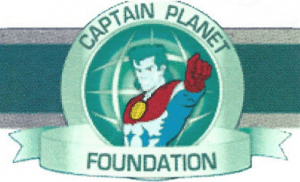 "Deborah was instrumental in creating an important partnership between Captain Planet Foundation and Atlanta Fixtures to support mobile classroom kitchens and student cooking in Cobb County schools.
She discovers new business opportunities to improve a company brand and connect her company and team with community and philanthropic opportunities."
Laura Turner Seydel, Founder/Chair
Captain Planet Foundation
What Leaders Are Saying:
Professional Services
"We realized that many touchpoints were needed before any sale ever occurs, and Deborah was effective and relentless in making those touchpoints occur."
Steve Gross, Co-Founder
Trusted CFO Solutions

"Deborah was hired by our firm, Trusted CFO Solutions, LLC as Director of Business Development in September, 2012 because of her expertise in business development & marketing, relationship & consultative selling, strategic connections & relationships within the foodservice, hospitality, and B2B markets in Georgia & U.S.
As a new firm at the time, we asked Deborah to partner and collaborate with us to create a combined vision, mission, and strategic objective of helping restaurant operators become more profitable based on the financial services TCFOS provides. Deborah created an action plan & roadmap that got us in front of and connected to national, regional & local franchisers, multi-unit franchisees, and independents as well as decision makers in manufacturing, distribution, and service companies.
In addition, Deborah connected us to industry leaders, advisors, and influencers to help us build our professional and personal brands through opportunities to speak, attend, and in some instances be considered for nomination within Trade and Industry organizations, Business Associations, and Expos; Colleges, Universities & Business Schools with a focus on foodservice & hospitality; and Media.
Deborah's persistence, tenacity, strategic insight, knowledge of the industry, attention to detail, and care of service resulted in TCFOS gaining new clients, including a prominent multi-unit restaurant company headquartered in Atlanta with units & brands throughout the country.
Deborah cares greatly about her clients and ensures that no stone goes unturned, always helping and serving her client's needs to the extent that all parties achieve the results they are looking for.
I recommend Deborah as a team player and leader who works tirelessly as a true professional."
Dixie McCurley, Co-Founder/President
Trusted CFO Solutions
Steve Gross, Co-Founder
Trusted CFO Solutions
"She's always so enthusiastic and so excited about helping her clients. She takes such good care of them, thinking about how each of them can succeed…"
Linda Klein, Senior Managing Shareholder
Baker Donelson

"Deborah is a true professional.  She will treat you with the most personalized attention and consider every detail. 
Your success is her greatest pride."
Linda Klein, Senior Managing Shareholder at Baker Donelson
Past President of the American Bar Association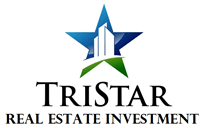 "There are several things I learned from Deborah as she engaged me in her efforts to educate me and my staff on Creative Approach brand. First, she is a patient listener and spent time learning the needs of my company and other no-profit ventures. Second, she was engaged in linking us to the Creative Approach brand and how we could leverage a good partnership. She didn't just pass us off to the Creative Approach staff, rather showed up personally and gave us the tour of the facility with introductions to the management and staff. Third, she was fearless in her networking and diplomatically persistent. It takes a special person to comfortably deal with CEO's and business leaders and the numerous agendas around them.
The end result of her efforts was a branding event that was standing room only with some of the most influential business leaders in Atlanta, I have to admit that I was truly impressed, and in fairness should confess that I can sometimes be a difficult person to persuade. There is no doubt that Creative Approach invested wisely in a contract with Deborah, as her efforts to connect them throughout Atlanta business community has built a good foundation to grow their brand. Our company will certainly continue to be a client. A review of Deborah's track record repetitively demonstrates her success with other clients.
In summation, I can recommend Deborah as I have experienced her networking and marketing efforts up close and see the value that she brings to her clients."
Margaret A. Stagmeier, Managing Member
TriStar Real Estate Investment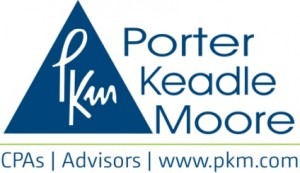 "Deborah, personally, went above and beyond in taking care of Porter Keadle Moore. She introduced us to many of her business contacts and continually looked for ideas to help us succeed.
She is an energetic, strategic resource for organizations seeking to enhance their business development and marketplace branding."
Deborah J. Sessions. Partner/Chief Operating Officer
Porter Keadle Moore

"As a client of Creative Approach, I was appreciative of Deborah's feedback and counsel regarding my firm's branding. More specifically, I valued Deborah's personalized, hands-on approach that is often difficult to find in a fast-paced business environment.
She was very diligent with regard to following up and ensuring that I received all work product in a timely manner. Once she signs on to a project, she is committed to its successful completion."
Anne Tyler Hall, Attorney
Hall Benefits Law

"Deborah is one of the hardest working and diligent persons I know. Her follow-up skills are superb.
She is always on top of everything and it has been quite a pleasure to do business with her."
Junko Horvath, CFP, CEO
Fujiyama Wealth Management
"I think one of her biggest assets is that she remembers everything. I always feel like I'm heard when I talk to her, and she's very good at running a meeting and making sure that the points we want to get to our proposed client are out there."
Cale Robert Hall, Owner
Creative Approach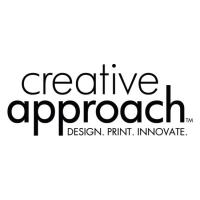 Deborah Schwartz Griffin and I have had the pleasure of working together since December, 2014, when she was hired by our company to help with business development in the Atlanta, GA area. We were in strong need of a hands-on, process-oriented individual to help network and make introductions. Deborah turned out to be just the person we needed. Deborah implemented sales and networking procedures that significantly strengthened our overall presence in the Atlanta market. She works hard and demands significant performance from her peers, and will spend the time necessary to ensure that the proper message is communicated. The characteristic that is most commendable in Deborah is her desire to learn new ideas and processes. We have a very different culture at Creative Approach. As she realized the changes required to effectively represent us, she went to work analyzing herself, seeking feedback and then making changes to her style, approach, and manner. I believe she was able to make significant improvements to our culture while adding to her own unique style. This and other valuable characteristics, combined with future potential, should be valuable to any organization interested in hiring Deborah for business development. Lastly, Deborah is a great motivator and mentor. The employees in our organization were always inspired and prepared to meet new challenges because of her motivation and style. Deborah is a natural born leader. She is confident and decisive.
Dr. Cale Robert Hall, CEO/ President
Creative Approach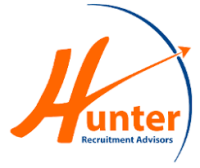 "Deborah Schwartz Griffin is the quintessential matchmaker. She has an innate ability to listen, understand, and put into action the true art of bringing people together for them to connect, learn and build businesses together. 
Her charm and her smile, matched with her intelligence and wit, are just a few of the reasons she's been so successful for so many years across a wide range of industries. If you are looking for someone who talks the talk and walks the walk, your search is over." 
Carl Griffenkranz, Founding Partner
Hunter Recruitment Advisors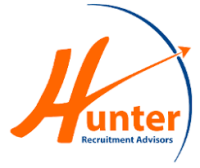 "When recommending Deborah Schwartz Griffin to my colleagues, I often compare her to a skilled weight-training coach. She will persistently push you to lift more weight than you think you can, and you will be better and stronger for it. As my business coach, she has taught me the art and science of relationship building. In the last few months, Deborah helped us acquire two significant clients and increase our revenue by more than 20 percent."
Aaron Wynn, MBA, Managing Partner
Hunter Recruitment Advisors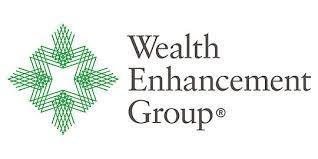 "I hit the jackpot by working with Deborah! I've never met anyone like her. She understands the impact we can have on someone's wealth and is a relentless advocate for us. Courageous. Fearless. Oblivious to rejection. She knows everyone and they know her. Deborah has strategically introduced me to ideal clients who are also valuable centers of influence. That's resulted in potentially hundreds of thousands of dollars in revenue. Connecting people is clearly her purpose in life and she gets so much joy from it."
Mark Lewyn, SVP, Financial Advisor
Wealth Enhancement Group
"Deborah's key strengths, in my opinion, are in the areas of business strategy and business development. She is an excellent strategic thought leader and is constantly looking for ways to expand the business and generate revenue.
She has a strong sales and marketing orientation, combined with exceptional interpersonal and written communications skills. While it is true she excels at connecting people and business opportunities, she is equally adept at really understanding business, finance and operations. She has an uncanny ability to see how and which new channels may be developed for future viable and long-term business strategy."
Kenneth L. Johnston, Founder
Clear Vision Advisors LLC
What Leaders Are Saying:
Technology
"Deborah is our business development person. That's who we rely on to bring us to the next level, show us how to get there."
Mike Feeley, Co-Founder
ProComm Total Office Technologies

"Deborah is amazing! My partner and I started ProComm Advisors in 2008 and slowly grew it through referrals. Once we hired Deborah, our company took off. She has opened so many doors to true decision-makers. People like and trust her. Deborah encouraged us to reduce our offerings to IT support, cloud services and phone systems, and change our name to better communicate our value as the company with the technology to help businesses do their job better. Hard-working, laser-focused and honest, she's like the pilot of our ship guiding us into the harbor. This is a great partnership."
Mike Feeley, Co-owner
ProComm Total Office
"Deborah knows how to sell my services better than I do, and I'm learning from her every day! She pushes me out of my comfort zone and that's where growth happens. Within eight months of working with her at the BCN, we secured seven web design projects. By looking at my business from a broader perspective, she has connected me with referral partners I never would have considered. Deborah has helped me become a more confident business owner."
Amy Henckel, CEO
Mythos Media
What Leaders Are Saying:
Business Marketing & Sales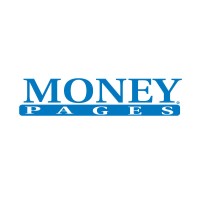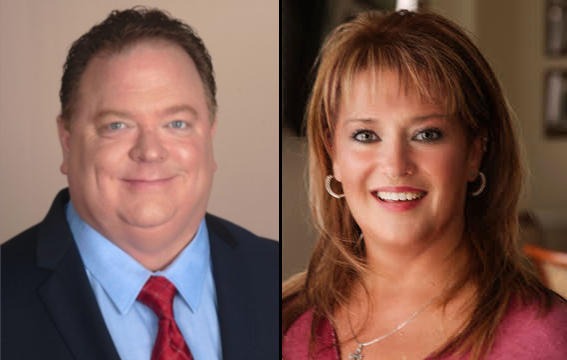 "Deborah is like a superhero for small business owners! Hiring her as our coach is the single most impactful decision we have made to grow our business. She is honest and direct and cares about our success as if it were her own. Within a year, we increased our annual revenue by 30 percent. Deborah's insights and coaching have really helped us enjoy business ownership more. She showed us where to spend our time, how to play to our strengths and how to improve our weaknesses. She introduces us to ideal prospects and occasionally comes to sales meetings with us. We went from being stressed and lacking a focused, actionable plan to experiencing a true sense of direction and peace. Deborah is an outstanding business strategist and now we are too!"
Brian and Ramona Long, Franchisees
The Money Page